No. 6 Blow Torch Burner
Model No: RBFB06
No.6 Burner 18mm
Fast Australia Wide Delivery
Deliveries without the fuss
Secure Online Payments
Buy with confidence
14 Day Money Back Guarantee
No questions asked returns
Australian Business
Australian Based and Owned
No.6 Burner 18mm
Auscrown professional LP gas blow torch burners are light weight yet powerful with extremely strong and windproof flames.
Perfect for:
Soldering
Brazing
Softening paint for remover
Melting tar
Weed control
Melting snow and ice from pavements
Heating asphalt or bitumen before repair
Blow torch burner only, other accessories sold seperately
| | |
| --- | --- |
| SKU | RBFB06 |
| Shipping Weight | 0.5000kg |
| Shipping Width | 0.110m |
| Shipping Height | 0.080m |
| Shipping Length | 0.170m |
| Shipping Cubic | 0.001496000m3 |
| Unit Of Measure | unit |
| Assembled Length | 0.170m |
| Assembled Height | 0.080m |
| Assembled Width | 0.110m |
| Product Dimension | 18mm |
| Gas Consumption | 150 g/hr |
| Jet Size | 0.25mm |
Australia-wide delivery
We ship products throughout Australia, in stock items are dispatched within 1-3 business days and delivery takes between 2-10 business days depending on your location.
See here for more delivery information
International delivery
If you would like your order shipped to an international address please email us and we will assist with your order.
See here for more delivery information
At Auscrown, customer satisfaction is important to us, so if you're not 100% happy with the quality of any of our products, please let us know.
We consider any reasonable reason for exchanging or returning a product, and will gladly refund the order at the original product price or replace any faulty or damaged items.
We offer a straightforward return and refund policy:
Step 1: Letting us know
You must notify Auscrown within 14 days of receiving your items either by phone or email.
Explain the reason for the refund or repair.
Provide your purchase invoice number, your name, return address, email address and contact number.
Please do not return any items without getting in touch with Auscrown before doing so.
Step 2: Arranging returns
Once we've approved your return, either:
We can arrange a courier to pick up your item at your cost (this may take between 5 - 10 days).
You can arrange your own return using Australian post or an alternate courier at your own cost.
Step 3: Refunds and repairs
Once we receive your returned item, we'll inspect it for faults and either refund, replace or repair it accordingly. For change of mind, only the product cost will be refunded.
We'll send your product(s) back to you as soon as we can, standard delivery terms apply.
Return courier costs must be paid by the customer, this will be refunded if it's determined the fault is due to an incorrect item being dispatched, a manufacturing defect or transit damage.
Any refunds will be processed using the same method as used for payment.
Important points to note:
All items must be returned in the condition they were received (as new) including all original packaging. The product box must also be in as new condition, unmarked or ripped.



If your item is damaged by misuse your warranty will be voided.

Physical damage to products to be reported within 14 days of receipt and must not be installed. Once product is installed or used, any physical damage cannot be claimed

Manufacturing faults covered by 12 months warranty

If returning a product for repair and it is deemed to be maintenance or user issue, it will not be covered under 12 months manufacturing warranty and all associated costs (return freight, technician fee) will be charged to the customer
Exchange or Change of Mind
If you would like to exchange or return a product please follow the same procedure as above. Please make sure your name, address, email, phone number and instructions for the exchange are clearly indicated. If an exchange is not available we will contact you to discuss alternatives. All exchange and change of mind return postage/ courier cost is borne by the customer.
For a refund, once the item is received back by us we will inspect it and if it's deemed to be in a as new condition we will credit your original method of payment less delivery costs. This process may take 5-10 days.
All goods must be returned in the condition they were received (as new), including the original packaging, i.e. polybags or boxes. Please note goods will be returned to you if not received in an acceptable refundable/exchangeable condition as outlined above.
Goods will not be accepted after 14 days of purchase without authorisation from Austcrown Pty Ltd customer service.
DOMESTIC APPLIANCES: 12 MONTHS WARRANTY FOR DOMESTIC USE, 3 MONTHS WARRANTY FOR COMMERCIAL USE

COMMERCIAL APPLIANCES: 12 MONTHS WARRANTY FOR DOMESTIC OR COMMERCIAL USE.
We hereby warrant that the above appliance is free from manufacturing defects in material and workmanship and will repair or replace at our option at our designated service points without charge within warranty period from the date of purchase any part or parts which in our judgment shall be a manufacturing defect. This certificate and the purchase invoice must be presented for any warranty claim. This warranty becomes void if the appliance has been misused or tampered with by unauthorised personnel.
To validate this warranty the attached registration form must be completed and returned to us within 20 days from the date of purchase. Our goods come with guarantees that cannot be excluded under the Australian Consumer Law. You are entitled to a replacement or refund for a major failure and for the compensation for any other reasonably foreseeable loss or damage. You are also entitled to have the goods repaired or replaced if the goods fail to be of acceptable quality and the failure does not amount to a major failure.
Warranty repairs are free of charge, provided the product is delivered to our Service Department at 10 Fink Street Preston VIC 3072 or to one of our Authorised Service Agents. All costs with returning the goods is the responsibility of the purchaser in accordance with the Australian Consumer Law. We recommend registering and taking transit insurance on your returned goods, as we cannot be responsible for the goods until it is signed and received into our designated service point. Austcrown Pty Ltd will not be responsible for any in-transit loss or damage. The product being returned must be adequately protected in a box. If no fault is found or found to be a maintenance issue, the product will be returned and any costs associated with the service and freight will be charged to the owner.
This warranty is not transferable to a subsequent purchaser if the product is sold by the original purchaser during the warranty period. If a warranty fault appears within the warranty period, Austcrown Pty Ltd reserves the right to replace or repair the product. In the event that Austcrown Pty Ltd chooses to replace the product, this original warranty will expire at the original date. If the product includes various accessories or components, only the defective accessory or component will be replaced or repaired. Austcrown Pty Ltd reserves the right to replace defective parts of the product with parts and components of similar quality, grade and composition where an identical part or component is not available. Products presented for repair may be replaced by refurbished products of the same type rather than being repaired. Refurbished parts may be used to repair the products.
This warranty does not apply to any defect, deterioration, loss, injury or damage occasioned by or as a result of misuse or abuse, negligent handling or storage, normal wear and tear or if the product has not been installed and used in accordance with Austcrown's instructions, recommendations and specifications or if the product has been subjected to abnormal conditions. The warranty does not apply to blockages caused by grease, dirt, insects or living organisms. The warranty does not extend to installation or disconnection costs.
For warranty claims, service, spare parts or products information, first contact Austrcrown Pty Ltd
Address: 10 Fink Street, Preston VIC 3072 Australia
Website: www.auscrown.com.au Phone: 03 9056 9119
A receipt or proof of purchase is required and must be kept for your records.
Fast Australia Wide Delivery
Deliveries without the fuss
Secure Online Payments
Buy with confidence
14 Day Money Back Guarantee
No questions asked returns
Australian Business
Australian Based and Owned
More From This Category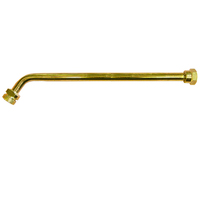 Model No: RB11280
$40.00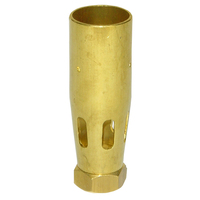 Model No: RBFB04
$35.00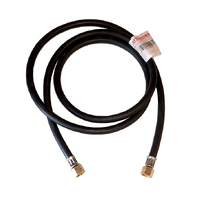 Model No: 6HQB2000
$39.00
Commercial butane gas blowtorch
Model No: KW909
$45.00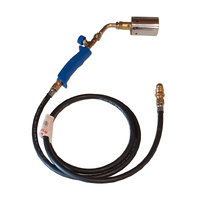 Model No: 28037
$261.50 $219.00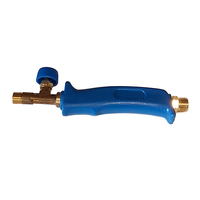 Model No: GMAT01
$85.00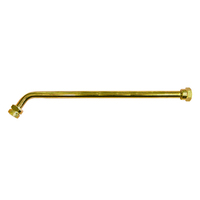 Model No: RB15380
$45.00